The first Methodist Church services in Manistique were held in 1873, making it the first church to hold services in this community. The minister, Rev. J. M. Paul, came from Fayette to lead the service. Ministers from Fayette continued to hold services irregularly here for the next several years. The first minister regularly assigned to Manistique was Rev. M. W. Thompson, who arrived in November, 1881, and served a circuit of 6 churches spread over a distance of 88 miles. It took him two weeks to reach all the churches. Services in Manistique were held every two weeks, first in the school house and later in the old Band Hall, later known as the Union Hall. Of the six churches on the original circuit, Manistique is the only one which remains today.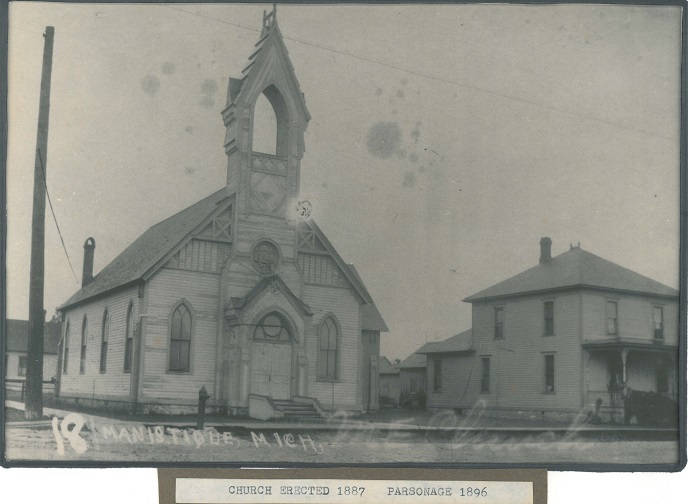 The church society was organized in 1883, and the first church building was erected in 1887. The original building is still in use today, although it has been expanded and remodeled several times since the first structure was completed.
The vestibule, classrooms, and steeple were added in 1910, and the church was raised and a basement was put underneath it in 1923. The choir loft was also added at that time. The social hail ceiling in the basement was lowered in 1973. Several years later a steel beam was placed under the sanctuary floor to stabilize it and eliminate a significant "bounce" in the sanctuary whenever people walked down the aisle. In 1999 a lift was installed, making most of the church handicapped accessible. In 2003 the front entrance was added to eliminate problems with ice build-up and deterioration of the front steps.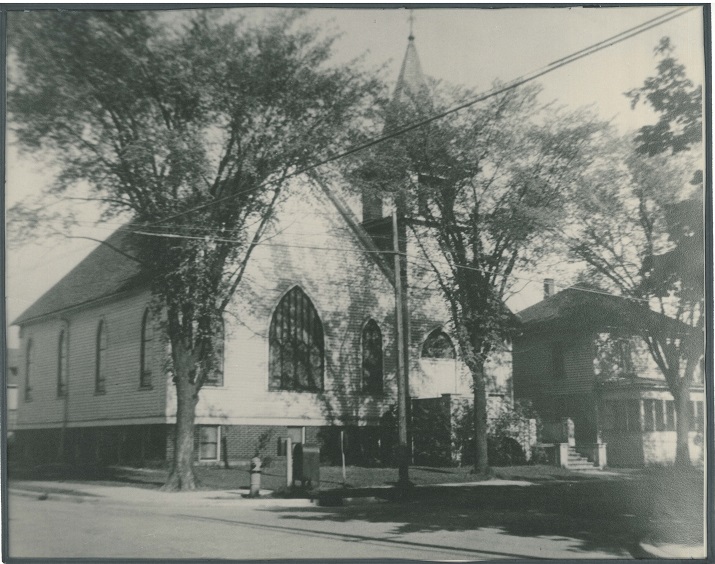 Today this church continues to maintain the focus on faith-based service and social action associated with Methodism since John Wesley first established these traditions in the 1700's. At the same time, we strive to maintain relevance in a modem society, and have recently installed the technology needed to keep up with the times and allow us to better serve the entire community, here and around the world.