The aroma of pasties is in the air again as the United Methodist Women are back to baking at the Manistique First United Methodist Church. The COVID-19 emergency period was the first time since the 1940s that the UMW could not provide pasties. In June, the ovens were fired back up and the first month's pasty orders poured in from the pent-up demand. The tradition of the UMW pasty project started when women in the church would make pasties, take them home to bake, and sell them from the church and local store. The church building was first built in 1887 – where it stands today at 190 North Cedar Street in Manistique. Over the years, the First United Methodist Church has become known by some residents as the "pasty church". The mission of the church is not to just make pasties, but making pasties has furthered the church's mission.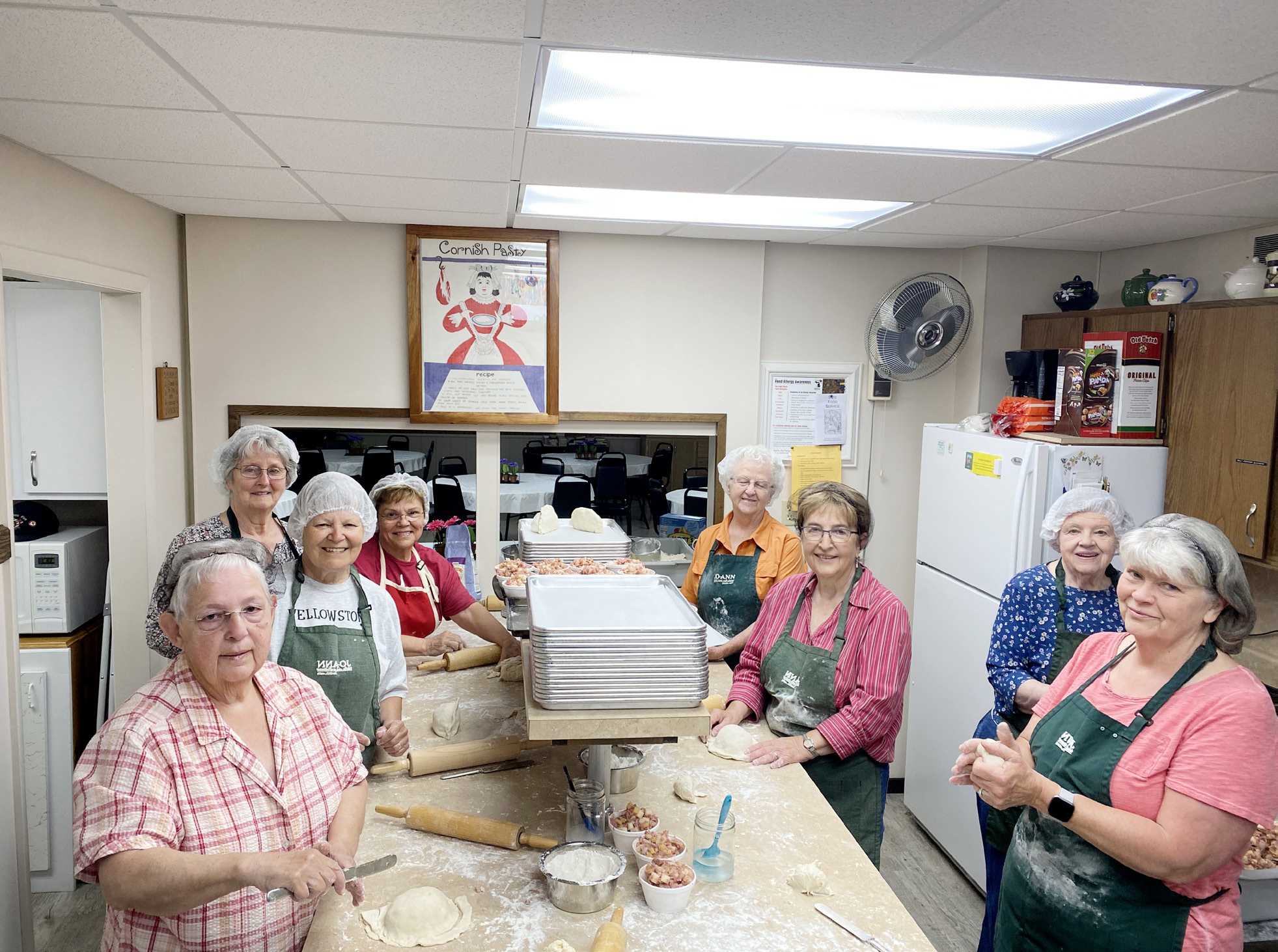 Over the past 70 plus years of making pasties, 100 percent of the pasty sale proceeds have gone to charitable causes. During that same time period, the church bought their supplies locally, including the original double ovens purchased in 1970. Based on records, the UMW have diced or ground nearly 20 tons of beef, peeled 90 tons of potatoes, and chopped 13 tons of onions and rutabagas – not to mention the ingredients necessary to make the pasty dough.
Making "Yooper" pasties is what the church says is a "labor of love for these volunteer women (and men). The pride in workmanship, the fellowship, the listening, caring, and love all make the effort worthwhile. Keeping the quality of the special pasty recipe predictably enjoyable and the price affordable is part of the mission too."
However, the effort does not come without challenges. Although the 50 plus year-old ovens have lasted thus far, the church is now looking to replace them. Brand new ovens have been ordered and have been delivered. We are planning to install them in the coming months so that they will be ready to serve the many coming years of pasty making in Manistique. The UMW would also like to share their experience and pasty making expertise forward to the next generation to keep the tradition going.
Pasties are made once each month, 11 months each year, and are available for sale two days each month, except for December.
UMW welcomes those interested in learning how to make pasties or experiencing the fellowship. For more information, contact 906-341- 6662 or e-mail at office@manistiquemethodist.org